#1: Stress Balls
Imported from Japan, these gummy anti-stress balls go the extra step and even show faces of humans under stress.

#2: LEGO Millennium Falcon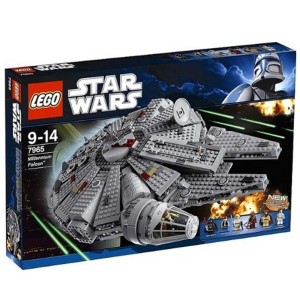 Here, you can rebuild the Millennium Falcon to its glory right after the Death Star was destroyed!  Included are LEGO figures of Darth Vader, Princess Leia, Han Solo, Luke Skywalker, Chewbacca, and Ben Kenobi.

#3: LEGO Super Star Destroyer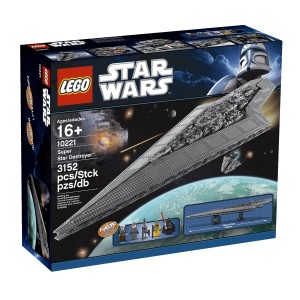 This LEGO puzzle consists of over 3000 pieces for building a replica of Darth Vader's command ship from the movie Star Wars.

#4: Game of Thrones Board Game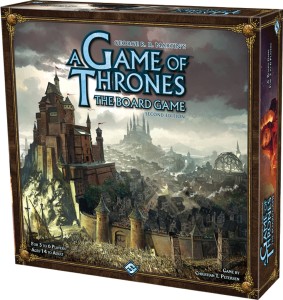 Now you can join in with 3-6 players and take command of a Great House of Westeros in this Game of Thrones board game!  It comes with a rule book, 138 units, 105 cards, and 266 tokens and overlays for hours of fun with family and friends!

#5: Spiderman Web Shooter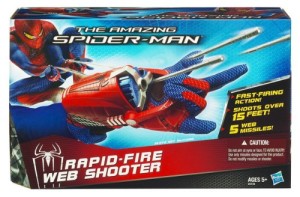 Now you can shoot web missiles from your hand just like Spiderman by wearing this web shooter glove!

#6: Pokemon Monopoly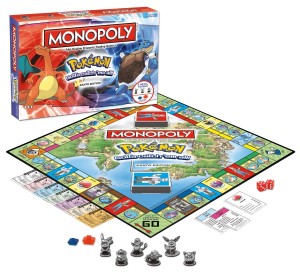 Trade Pokemon with other fellow players with this special edition of Pokemon Monopoly!  You can pick from 6 different metal tokens: Eevee, Jigglypuff, Pikachu, Bulbasaur, Squirtle, and Charmander.

#7: Strato Chess (3D Chess)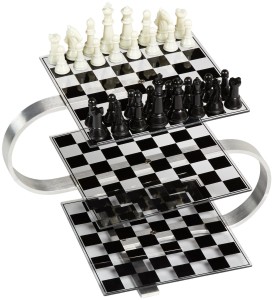 You may have seen 3D chess being played by Spock in Star Trek.  Now you can enjoy your own 3 layer 3D chess board from the comfort of your own home!

#8: Ravensburger Puzzle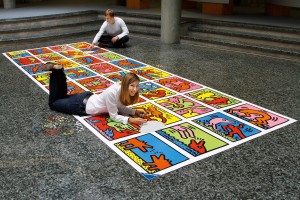 This is a must have for any puzzle fanatic!  It's got over 32,000 pieces weighing in at over 42 pounds and creates a giant mural over 17ft x 6ft long when fully solved.

#9: Freddy Krueger Glove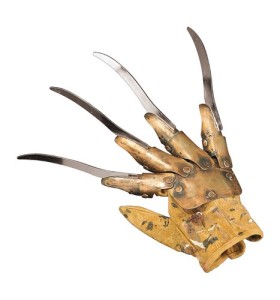 Here's a replica of Freddie Krueger's razor blade glove from Nightmare on Elm Street!

#10: Crazy Cat Lady Action Figure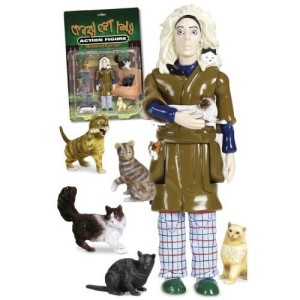 This crazy cat lady figure even comes with 6 cat figurines!  Who says crazy cat ladies can't be superheros?

#11: BB-8 App-Enabled Droid
Get your own mini replica of BB-8 from Star Wars: The Force Awakens!  It can even be controlled using your smartphone!

#12: Power Up 3.0 Remote Controlled Paper Airplane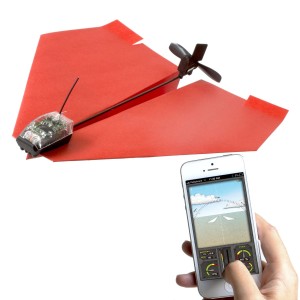 This remote controlled paper airplane can be controlled using Bluetooth straight from your smartphone for a range of around 180ft (55m) and can fly continuously for about 10 minutes on a full charge.  You'll need to fold your own paper airplane and attach the motor to the paper, but I guess that's the fun part!

#13: Moon in my Room
This moon lamp looks like a realistic replica of the moon and hangs right on your bedroom wall.  It can be remote controlled and when adjusting for brightness, it'll progress through the moon's phases.  It even comes with an audio tour of the moon which you can download from UncleMilton.com.  Great educational toy and lamp for your kids!

#14: Wampa Rug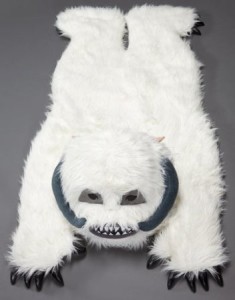 Now you can get a mini rug replica of one of these snow beasts that nearly ate Luke Skywalker for lunch back in Star Wars: The Empire Strikes Back!

#15: Walking Dead Board Game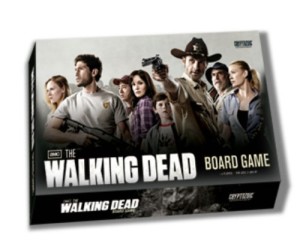 Just like in the TV show,  you help your living friends from turning into Walkers in this board game.  If you meet the misfortune of being turned into a Walker, you now join the Walkers team and start hunting down your former friends who are still living.  This game is designed for 1-4 players with roughly a 45 minute playing time.

#16: All-Terrain Off Road Skateboard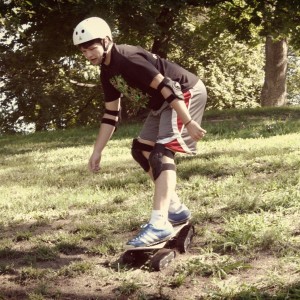 This skateboard is designed to be used on both pavement as well as grassy slopes, unpaved trails, or even snowy hills thanks to its tank-like treads.  Helmet and protective pads are recommended but not included.

#17: Back to the Future Monopoly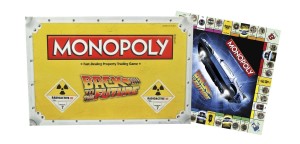 This is just like monopoly except the usual properties are replaced with those featured in the Back to the Future movies series, including Doc's Mansion and Cafe 80's.  The game is even packaged in a box resembling a case of plutonium!

#18: Samurai Darth Vader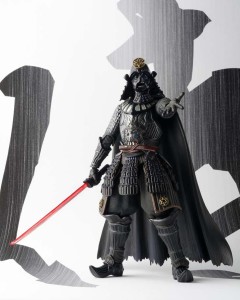 Here's a figurine of Darth Vader dressed in Japanese Samurai-style fashion!  The set even includes 2 removable lightsabers which you can use to customize the pose of your own personal samurai Darth Vader!

#19: Periodic Table Blocks
Here's a set of 20 blocks with an element, its atomic number, and symbol printed on all 6 sides.  Since there are 118 elements discovered as of this writing, the total of 20×6 = 120 faces just about covers them all.  This is an excellent toy to encourage your kid to learn about chemistry from an early age!

#20: Talking Chewbacca Plush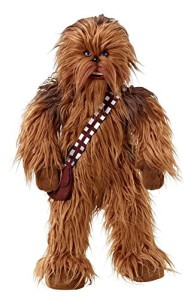 This soft 24 inch plush of Chewbacca even makes the same roar he does in the movies!

#21: Star Wars Bookends: Rebel Seal Edition
Do you support the Rebel Alliance?  Then you gotta get these limited edition Star Wars bookends!

#22: Monopoly Luxury Edition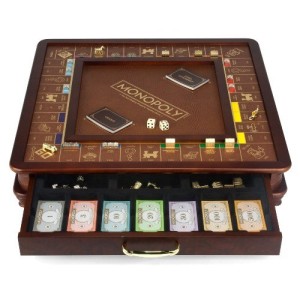 Take a step closer to the imaginary riches you've accumulated in Monopoly by playing the luxury edition of this classic board game!  The central area of the board is made of faux letter which not only gives an upscale feel but also keeps the dice from rolling away.  The bank money is also kept inside wooden drawers.

#23: Minecraft Foam Sword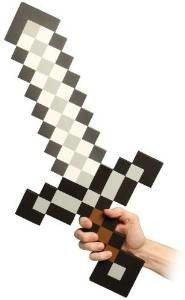 If your kids love Minecraft, then give them the gift of this foam sword that looks like a giant pixelated version of the one in the game.  And since it's made of foam, it's perfectly safe to swing around and cause a ruckus!

#24: LEGO Minecraft Micro World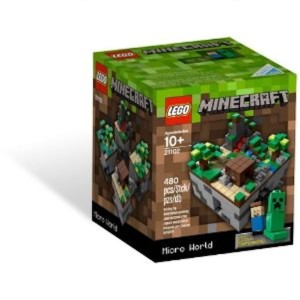 Now you can bring the joy of creating and destroying blocks and structures from the virtual world of Minecraft to the real world with this LEGO set!

#25: Game of Thrones Puzzle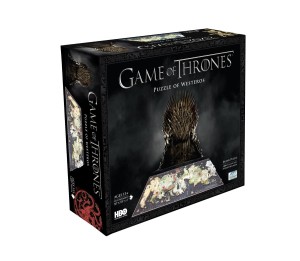 If you're just as confused as I am about Westeros geography after watching several seasons of Game of Thrones, then you may want to get this Westeros map puzzle and learn where all the key locations in the story lie relative to each other.

#26: Make Your Own Monopoly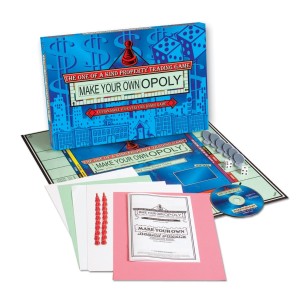 You've probably seen countless variants of Monopoly for different fictional universes including Star Wars, Walking Dead, Game of Thrones, etc.  Now you can create your own version of Monopoly for your own fictional universe with this kit!

#27: Groot Mask
This Groot Mask inspired by the Guardians of the Galaxy will fit the heads of most teens and adults!

#28: Groot Action Figure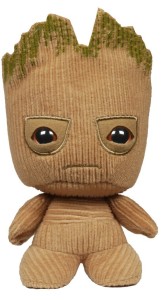 This soft Groot action figure even comes with a rotating head!

#29: 3 Player Chess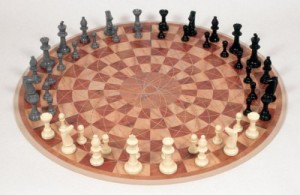 This round chess board is designed to accommodate 3 players!  A 1 page (front and back) rule sheet is included for 3 person chess.

#30: Minecraft Redstone Ore Night Light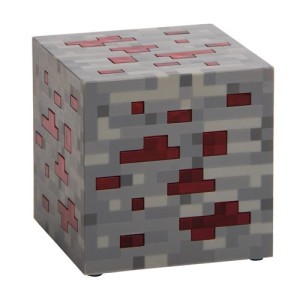 This is actually a night light that takes the form of the redstone ore from Minecraft.  It's extremely light, unlike how you might perceive ores in general.

#31: Zombie Opoly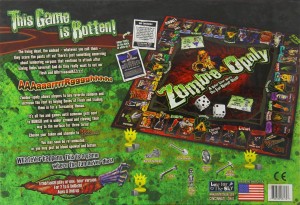 This is yet another variant of the classic Monopoly board game but with a zombie theme.  For example, instead of having a jail, the equivalent here is called "buried" where the zombie is stuck underground and will need to wait up to 3 turn to get back to the surface.

#32: Ninja Turtles Monopoly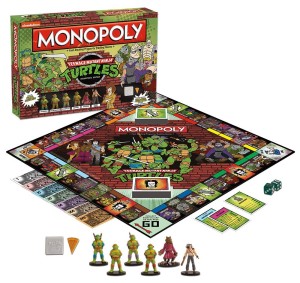 Choose from the 4 Turtles plus Splinter and Casey Jones as your pieces in this Teenage Mutant Ninja Turtle themed Monopoly board.

#33: Inception Spinning Top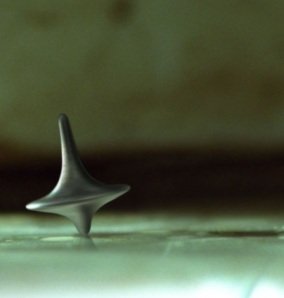 This is a promotional spinning totem top for the movie Inception.

#34: Batman Suitcase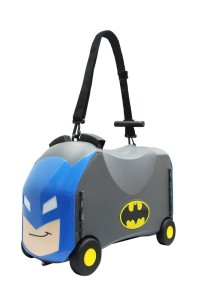 This is a plastic Batman themed suitcase and toy made for kids.  It rolls along easily with its wheels and is designed to be ridden by children on as a toy.

#35: Doctor Who Risk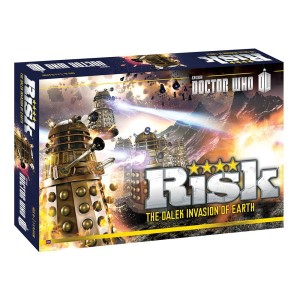 This is a special edition of the classic game Risk with a theme catered for Doctor Who fans!

#36: Darth Vader Potato Head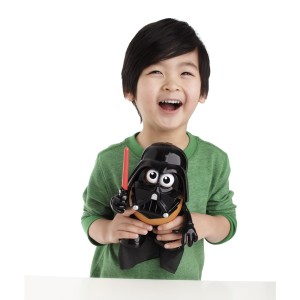 Here, you get to mix and match Darth Vader's body parts to dress him up in extraordinary ways just like you would with Mr. Potato Head in the original game.

#37: Alarm Clock on Wheels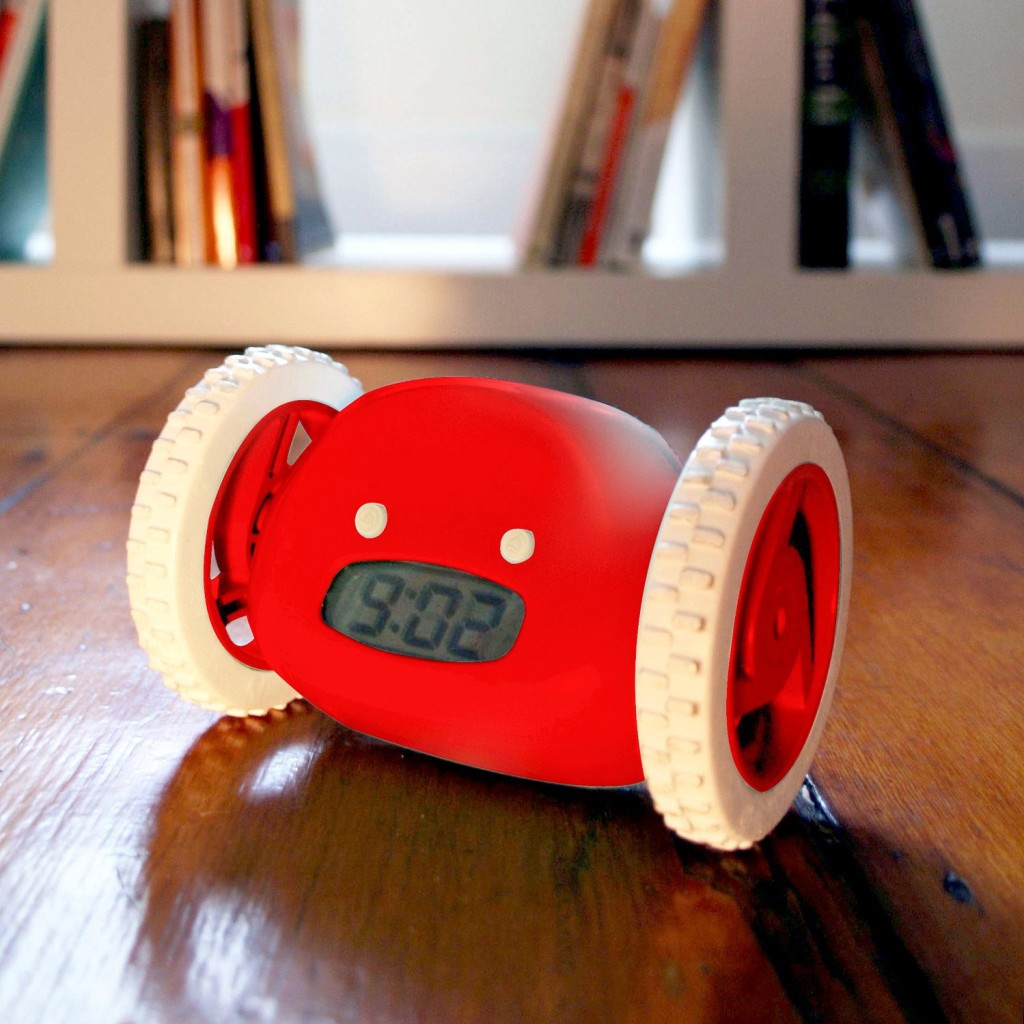 If you're the type of person who turns off the alarm on autopilot and continues sleeping, then you might want to get one of these.  This clock will move around on its wheels, forcing you to get out of bed to shut off the alarm for good.

#38: Party Roulette (not Russian Roulette)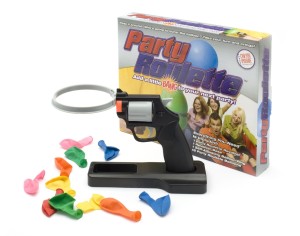 This is the harmless version of Russian Roulette where if your luck ran out when you pulled the trigger, the balloon will pop in your face instead of shooting yourself in the head.  Great for lots of fun at parties!

#39: Koopa Shell Backpack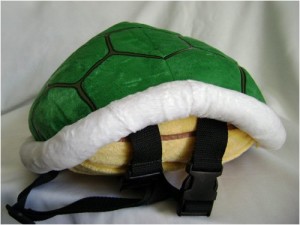 This is a plush version of a Koopa shell from the Super Mario Brothers series.

#40: Air Power Soccer Disk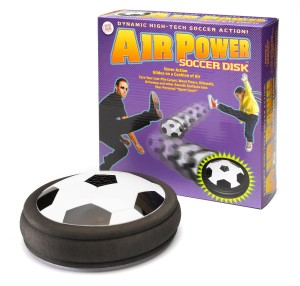 This is essentially a hover disk designed to look like the surface of a soccer ball.  It glides on a thin cushion of air and will safely rebound off of walls and furniture.  It's great for playing air soccer as well as air hockey!

#41: 4M Tin Can Robot
This is a fun kit that lets you transform a used soda can into a fully functional mini robot.  It's a great way to teach a child the basics of robotics as well as the merits of recycling!

#42: Spock Action Figure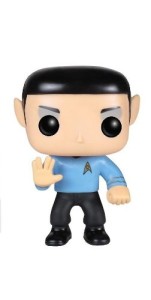 Here you can get a vinyl figure of Spock from the Star Trek series!

#43: Operation Star Wars
Play the classic game Operation with a Star Wars theme!  Instead of performing surgery on a human, you gotta repair R2D2 while he's on the operation table.   It comes with R2D2's signature buzzing sounds too!

#44: Firefly Playing Cards
These are the first licensed Firefly Playing Cards available thanks to the cooperation between artist Ben Mund and Bicycle.

#45: Darth Vader Pez Dispenser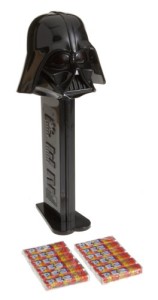 This giant Pez dispenser is over a foot long and releases an entire pack of candy when opened while playing the Star Wars Theme song!  It comes with 12 packs of Pez candy!

#46: Bmo Plush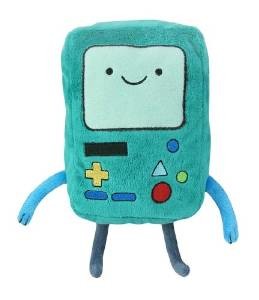 Bmo (Beemo) is the living video game console from Adventure Time, now available in plush form!

#47: LEGO Man Bat Attack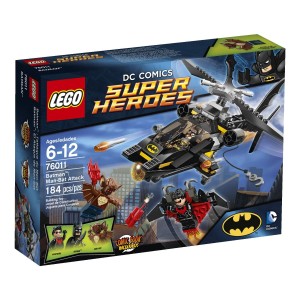 Here you can build a Lego versions of Batman, Nightwing, and Man-Bat along with their weapons.

#48: Goku and Chichi Wedding Figures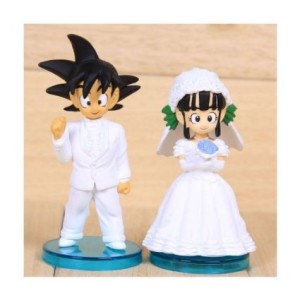 Here you'll find figures of Goku and Chichi from the Dragonball series dressed up for their wedding.

#49: Mustard and Ketchup Gun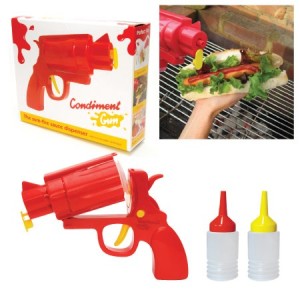 Take food fights to the next level with this gun that dispenses ketchup and mustard!  You can load the cartridges with a different condiment each and rotate them to select the condiment!

#50: iLaunch
ILaunch is a toy foam missile launcher controlled by your iPhone via Bluetooth.  You can rotate the head horizontally by around 270 degrees.

#51: Hand Claw Weapon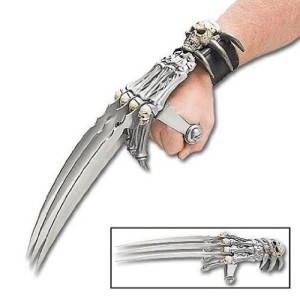 Want to grow claws like Wolverine from X-Men?  Then try slipping on these gauntlet-style claws!

#52: Ghost Hunter Game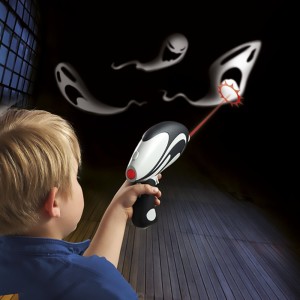 Included in this game kit are a projector in the form of a skull and a ghost hunting gun.  The skull will project images of ghosts like those shown in the picture and it's your job to shoot them with the laser coming out of your gun.

#53: ALIEN Facehugger Plush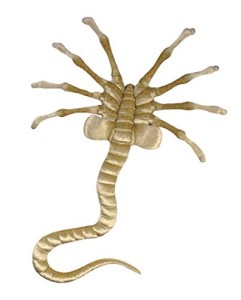 This is an officially licensed 1:1 scale replica of the original Facehugger from ALIEN.

#54: Python Opoly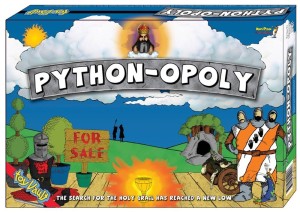 Monty Python and the Holy Grail fans will love this adaptation of Monopoly where you build castles, go on quests, or face familiar foes including the might white rabbit.

#55: Chestburster Plush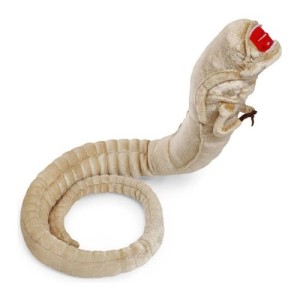 This is a 1:1 replica of Chestburster from ALIEN in Plush form.

#56: R2D2 Light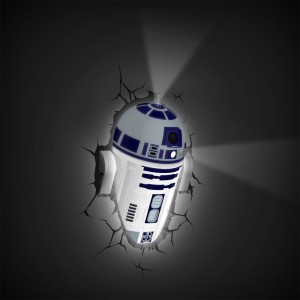 Entrust your safety at night to R2D2 with this R2D2 night light!

#57: Snowball Crossbow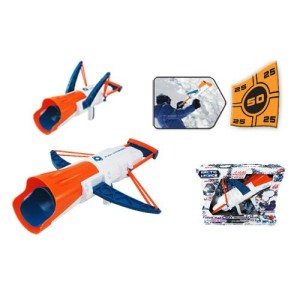 This crossbow designed for shooting snow can send snowballs up to 60 feet away!

#58: Giant Ring Toss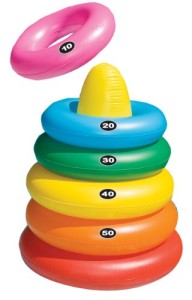 This is the version of the classic children's game using giant inflatable rings.  Play this on land or in the pool since these rings will float!

#59: Weapon Pillows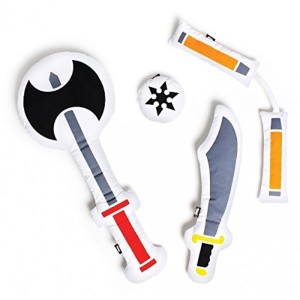 These pillows shaped like weapons (axes, nunchucks, swords, and ninja stars) will really give a new meaning to your pillow fights!

#60: Game of Thrones Dragon Egg Plush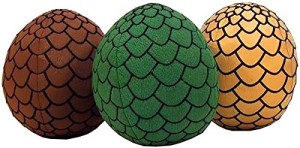 Although these dragon eggs are made from plush, their outer texture still somewhat resembles a thick egg shell.

#61: Mushroom Stress Ball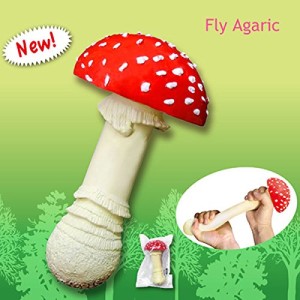 Are you stressed?  Then get this stress ball disguised as a mushroom!  You can stretch, squeeze, and twist it all you want to let go of your stress without breaking the mushroom.

#62: Matryoshka Ninja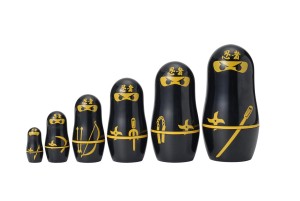 This is a ninja variation of the classic Russian doll set where each doll fits inside a slightly larger doll.

#63: Inflatable Minigun Arm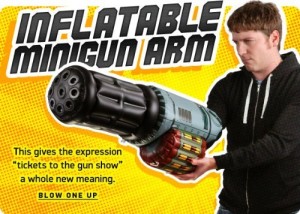 This inflatable minigun arm will help give you the appearance of being a cyborg soldier from a post-apocalyptic future.

#64: Hog Wild Pro Thumb Wrestler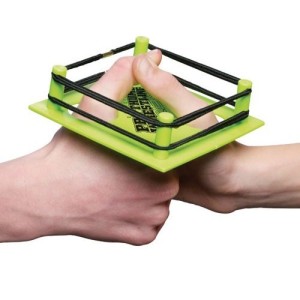 Challenge your friends in a game of thumb wresting in this simple but elegant thumb wrestling ring.

#65: Health and Mana Potion Earrings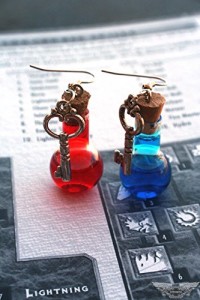 Never run out of health or mana again by having them right at your ears!

#66: Death Star Worktop Saver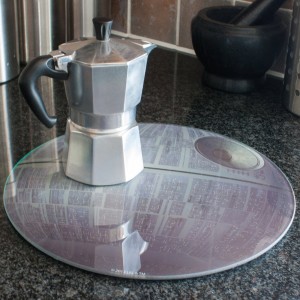 Protect your kitchen surfaces with this worktop saver which is shaped to resemble the Death Star from Star Wars.

#67: Darth Vader ViewMaser
Watch your 3D images tell their stories as others see your face covered with what looks like Darth Vader's mask!

#68: Darth Vader Planetarium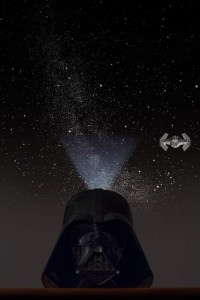 Display the Star Wars starscape in your room with the Home Star Darth Vader Planetarium!